Project Dieng SSGPP Conducts its First Blow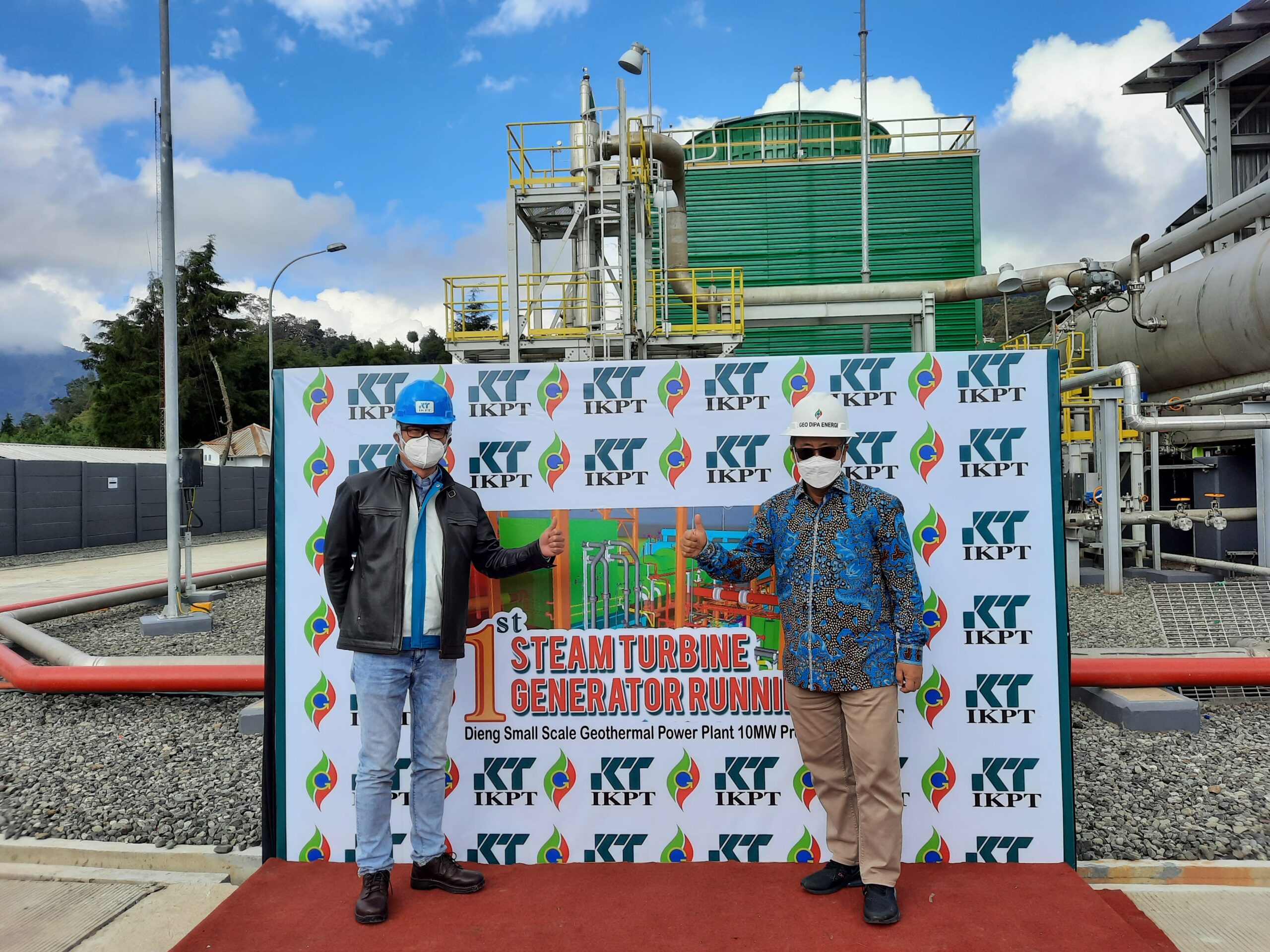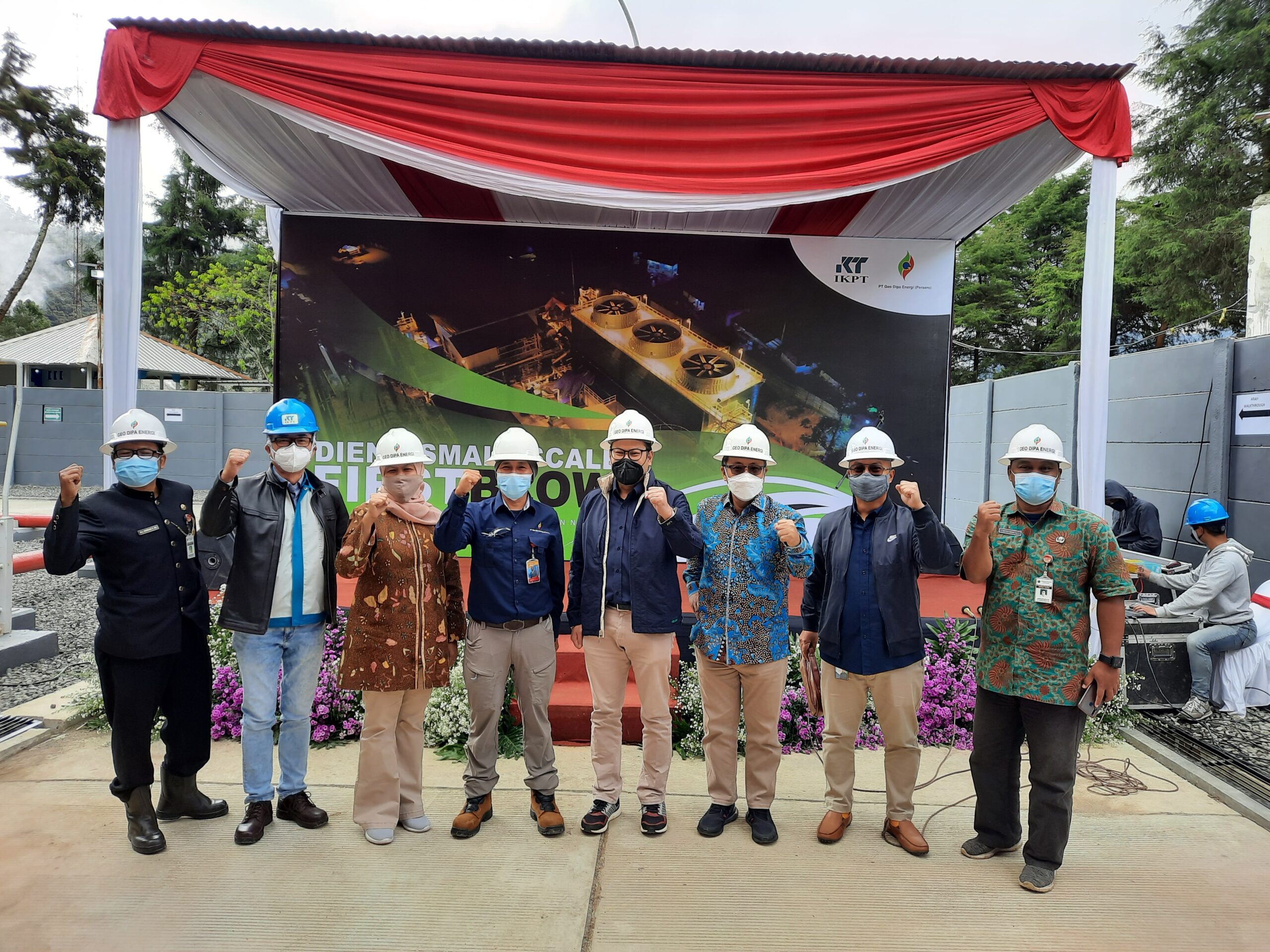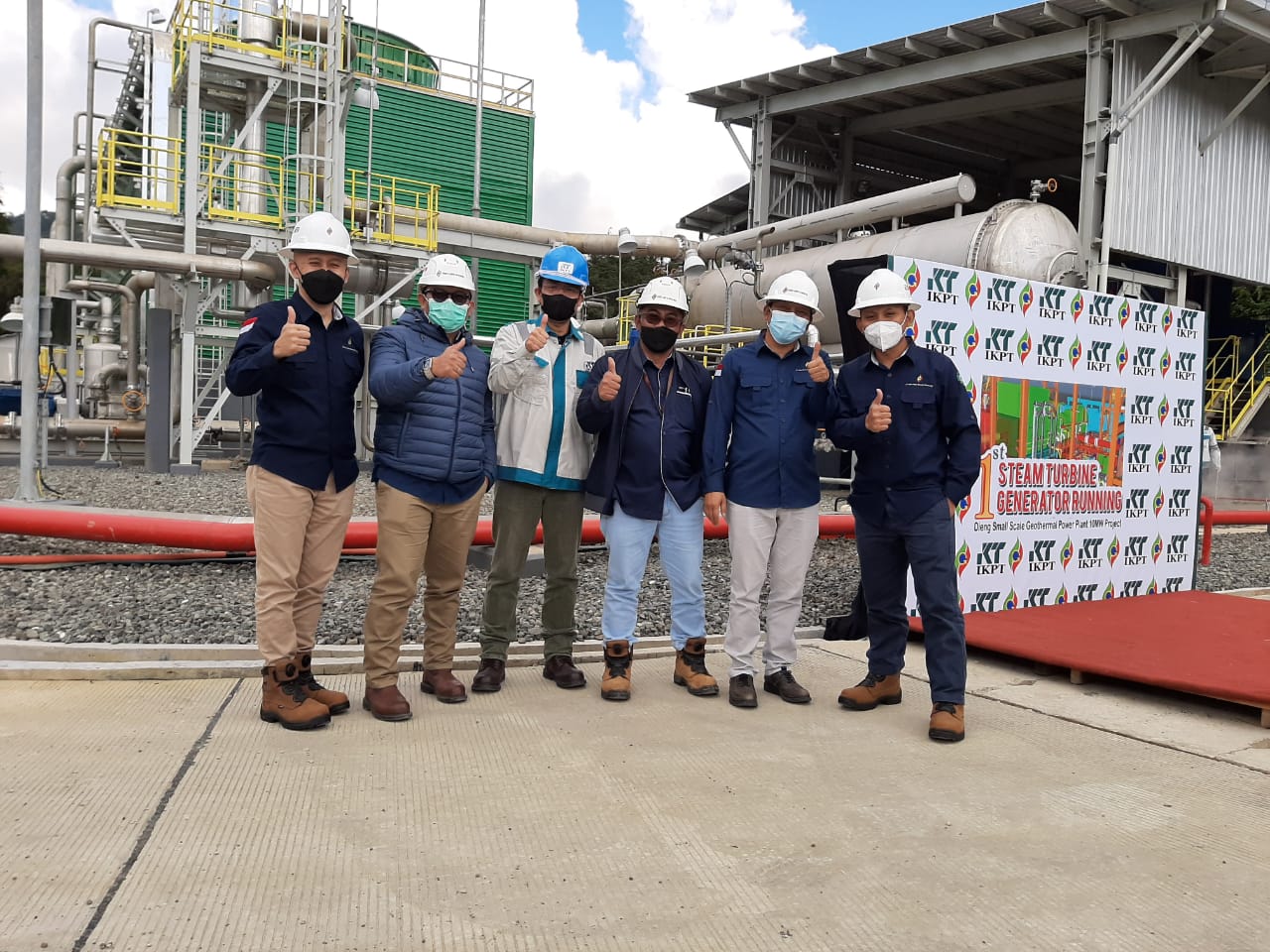 The Dieng Small Scale Geothermal Power Plant (SSGPP) project, located in Wonosobo, Central Java, Indonesia has successfully held its first blow on April 22, 2021, which is a part of the turbine testing. The project with a capacity of 10 MW, was signed in August 2019 and had achieved its Mechanical Completion (MC) previously on March 24, 2021, as scheduled. Amid the challenge due to pandemic that imposes various restrictions, the project team with support from the Client, Geo Dipa Energi (GDE), and all partners can achieve smooth execution with zero LTA.
During the ceremony, the President of GDE, Mr. Riki Firmandha Ibrahim appreciated IKPT as the main contractor of the project and stated that the success of the Dieng SSGPP, will be a pioneer in opening new opportunities to continue the development of small-scale geothermal power plants in more regions. With the abundant geothermal resources in Indonesia, the small-scale power plant development will fit in areas with low electricity demand, like in growing cities. Mr. Yasuhiro Hime, IKPT CEO, also attended the event, revealed his appreciation to all related parties supporting IKPT to be able to complete the project in less than 2 years or 18 months to be exact and looking forward to continuing the collaboration in carrying out the sustainable development goals for clean and renewable energy.
As the next step, after its first blow, the plant is expected to start its synchronization with the PLN (State-Owned Enterprise for Electricity) existing electricity network system as the user. The synchronization process is scheduled within the last week of April 2021 and will be continued with a serial of performance tests, as well as the reliability run test.